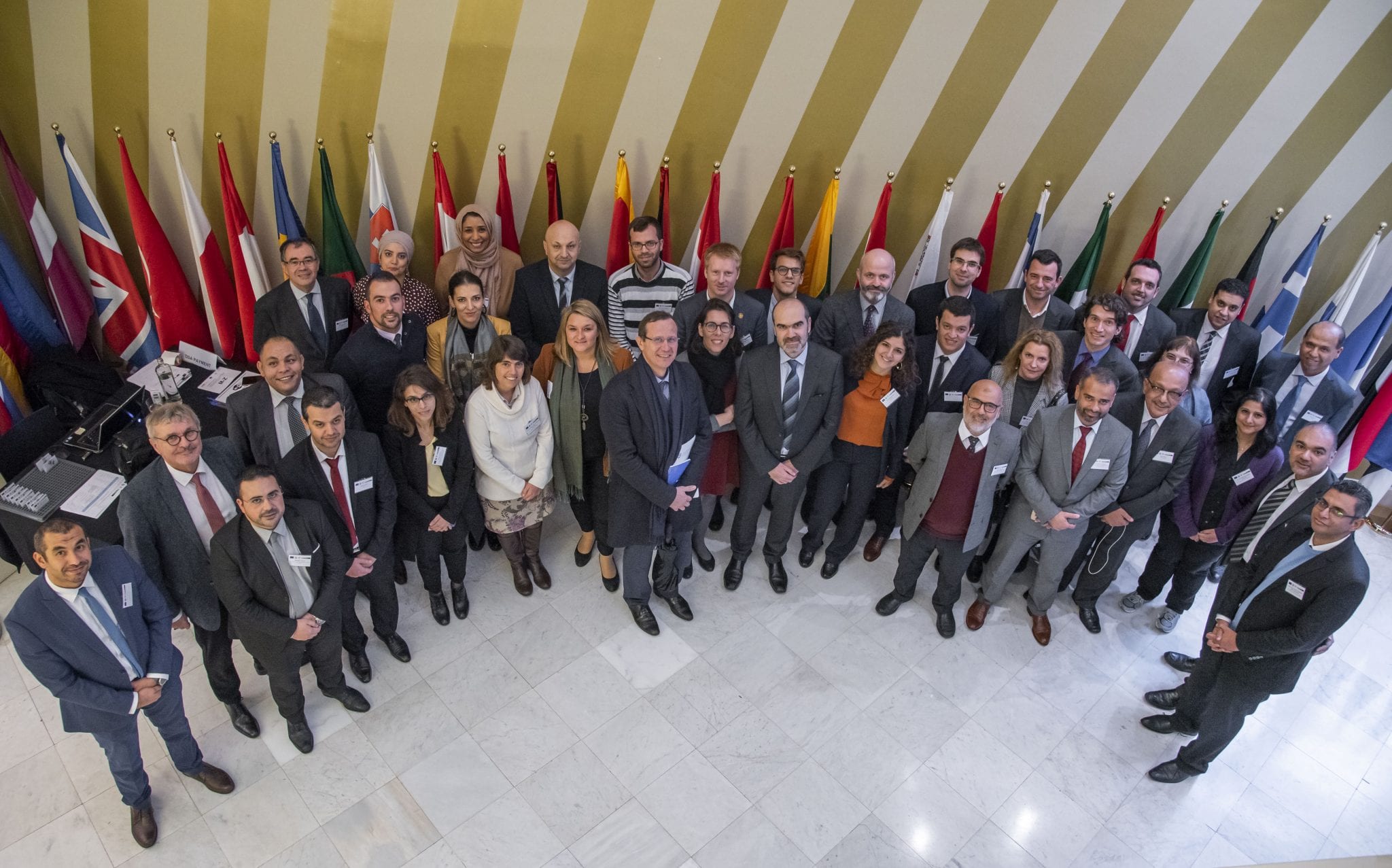 meetMED and the Union for the Mediterranean: building a way forward for EE in appliances
On 4 and 5 December 2019, 20 experts from Algeria, Bosnia and Herzegovina, Egypt, France, Greece, Italy, Jordan, Lebanon, Libya, Morocco, Palestine, Portugal and Tunisia gathered at the Union for the Mediterranean in Barcelona, Spain for the first meeting of the UfM Working Group (WG) on Energy Efficiency for Appliances.
The meetMED national experts presented their national experiences and engaged in topical discussion with experts from SE4All, UNEP, UNIDO C2E2, as well as from the ONG CLASP Europe and the private sector representatives from APPLiA and FRESH Egypt.
The discussion built on meetMED country questionnaires on EE in appliances and on the key meetMED reports on quality infrastructure, consumption of household appliances and regional labelling program, which will be published on the meetMED website in the upcoming months.
The participants confirmed their interest to convene again the WG and indicated the need for a road map towards a common approach to standards and labels for appliances in the Mediterranean region in view of the UfM Ministerial meeting in 2021.
The work of the WG will be presented at the next meeting of the UfM REEE platform in January 2020.