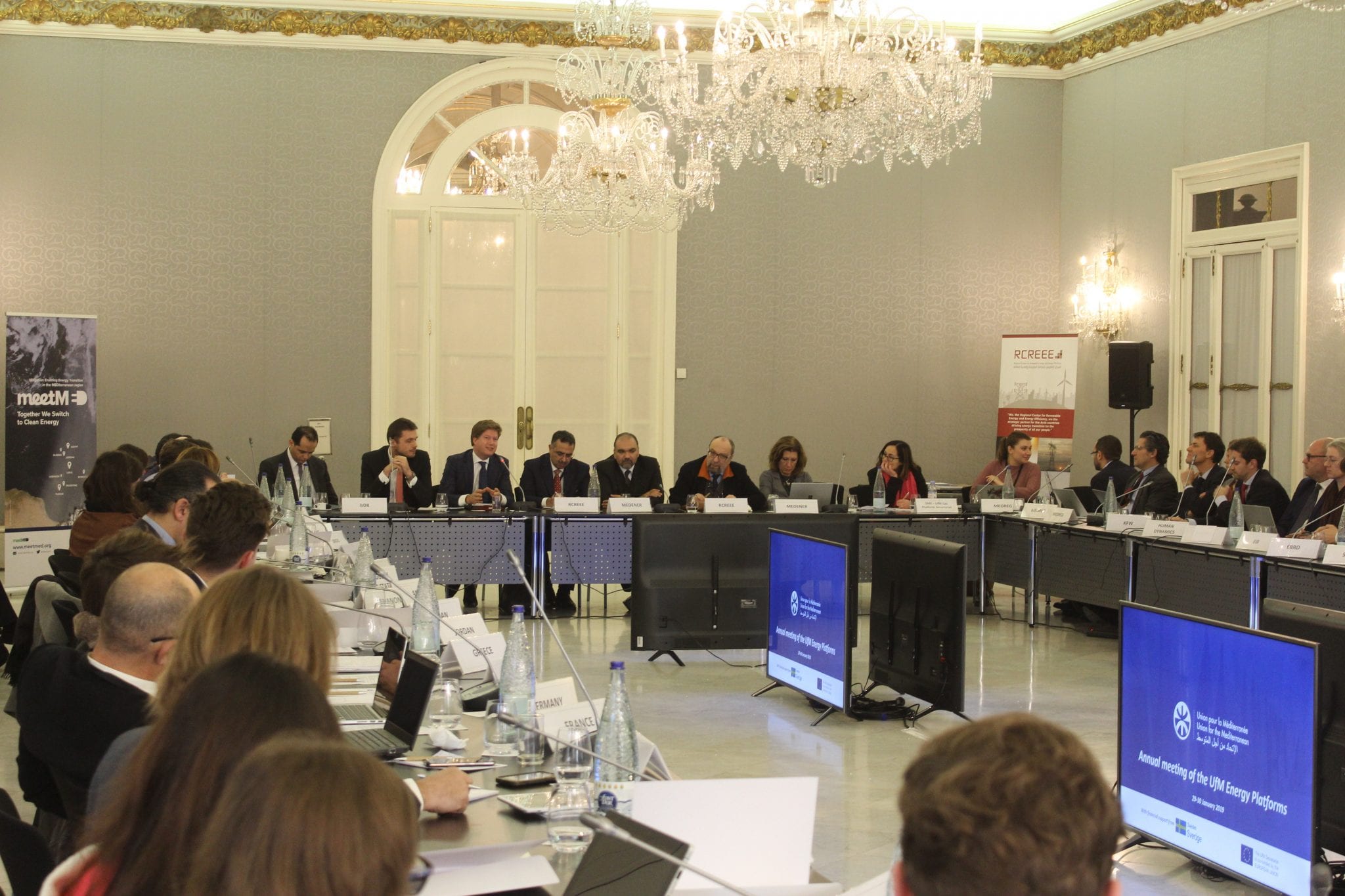 High-Level Policy Dialogue to Promote the Energy Transition
The Mediterranean High-Level Policy Dialogue (MED-HLPD) is the sustainable energy platform that brings together high-level representatives from international financing institutions, banks, private sector, international and regional organizations and governments. The dialogue sheds the light on the need for regional cooperation between the above-mentioned stakeholders in the Northern African and the Middle Eastern countries to facilitate sustainable investments in the Renewable Energy (RE) and Energy Efficiency (EE) sectors in the region.
National energy efficiency action plans (NEEAP) and renewable energy action plans (NREAP) as well as published first nationally determined contributions (NDCs) under the UNFCCC Paris agreement show a large potential for RE and EE investments in the MED region. Eight countries who specified the cost of measures within their NDCs announced the need for about 150 Billion USD for implementation until 2050. However, climate finance supported the MED region with only about 13 Billion USD during the period 2003-2017.
The MED-HLPD will take place on 11-12 February 2020 in Brussels, Belgium with the aim to scale-up investments in renewable energy, energy efficiency and conservation projects of 8 participating States.