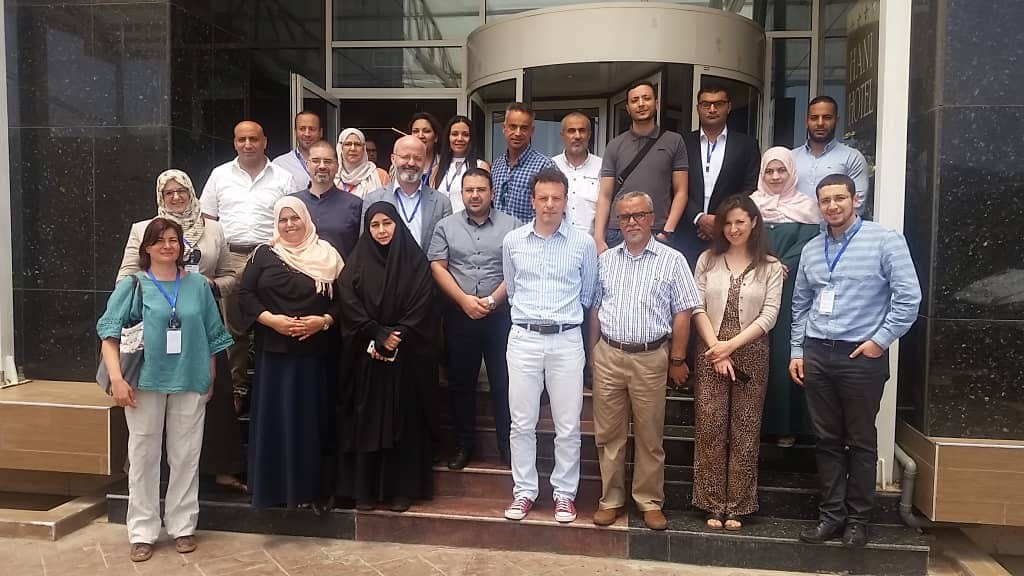 The first meetMED training wrapped up yesterday in Algiers
Developed within the framework of the meetMED working area on "Reinforcing public awareness and capacity building of local stakeholders on EE and RES", the first meetMED training on the use of Sustainable Energy Design Toolkit for Public Authorities has wrapped up yesterday in Algiers, Algeria.
Hosted by the Algerian National Agency for the Promotion and Rationalisation of Energy Use (APRUE), the meetMED training course has been co-organized by CRES (Greece) in cooperation with ANME (Tunisia) and RCREEE, based on the sustainable energy design training package jointly designed by ANME (Tunisia), ADENE (Portugal), CRES (Greece) and ENEA (Italy), and building on sustainable energy toolkits already designed in other projects, such as CES–MED, SUDEP, INSMART, the Covenant of Mayors for Climate and Energy initiative and Clima South.
Its main aim was to provide representatives of national and local public authorities with guidelines on the use of sustainable energy design toolkit as well as of financing solutions for sustainable energy projects in a context of improved multi-level governance and better adaptation of EU legislation to local realities in the Southern and Eastern Mediterranean countries.
More than 20 participants from 9 Mediterranean countries signed up for the training and came up with useful suggestions to improve the role of national energy agencies and authorities in supporting RE and EE planning and implementation, including at the local level. In particular, during the five-days training, it was underlined the essential role public authorities play in setting the goals and monitoring their implementation as well as in leading by example in the design of EE and RE projects. Special relevance was given also to regional cooperation, as key element to share common monitoring tools – such as EE and RE indicators, effective methodologies for energy audits and qualifications for energy managers, as well as experiences on EE in public buildings and finance schemes to implement energy efficiency actions. At this regard, regional cooperation at local level was encouraged in the framework of the Covenant of Mayors. With respect to communication and transparency, greater involvement of stakeholders at different levels was urged as well as improved communication on energy planning activities and the creation of energy communities to increase social acceptance of RE and EE projects. Finally, concerning more financial aspects, it was identified the need to carry out life-cycle cost analysis for EE supplies in public procurement and to simplify the access to information on green and climate finance.
The meetMED Sustainable Energy Design Toolkit for Public Authorities is available on meetMED website here!
The next meetMED trainings will take place in December 2019 in Cairo, Egypt and in January 2020 in Tunis, Tunisia. The first will focus on Energy Audits in Industrial SMEs, whilst the latter will focus on EE and RE in Buildings. More information will be circulated in the next months.