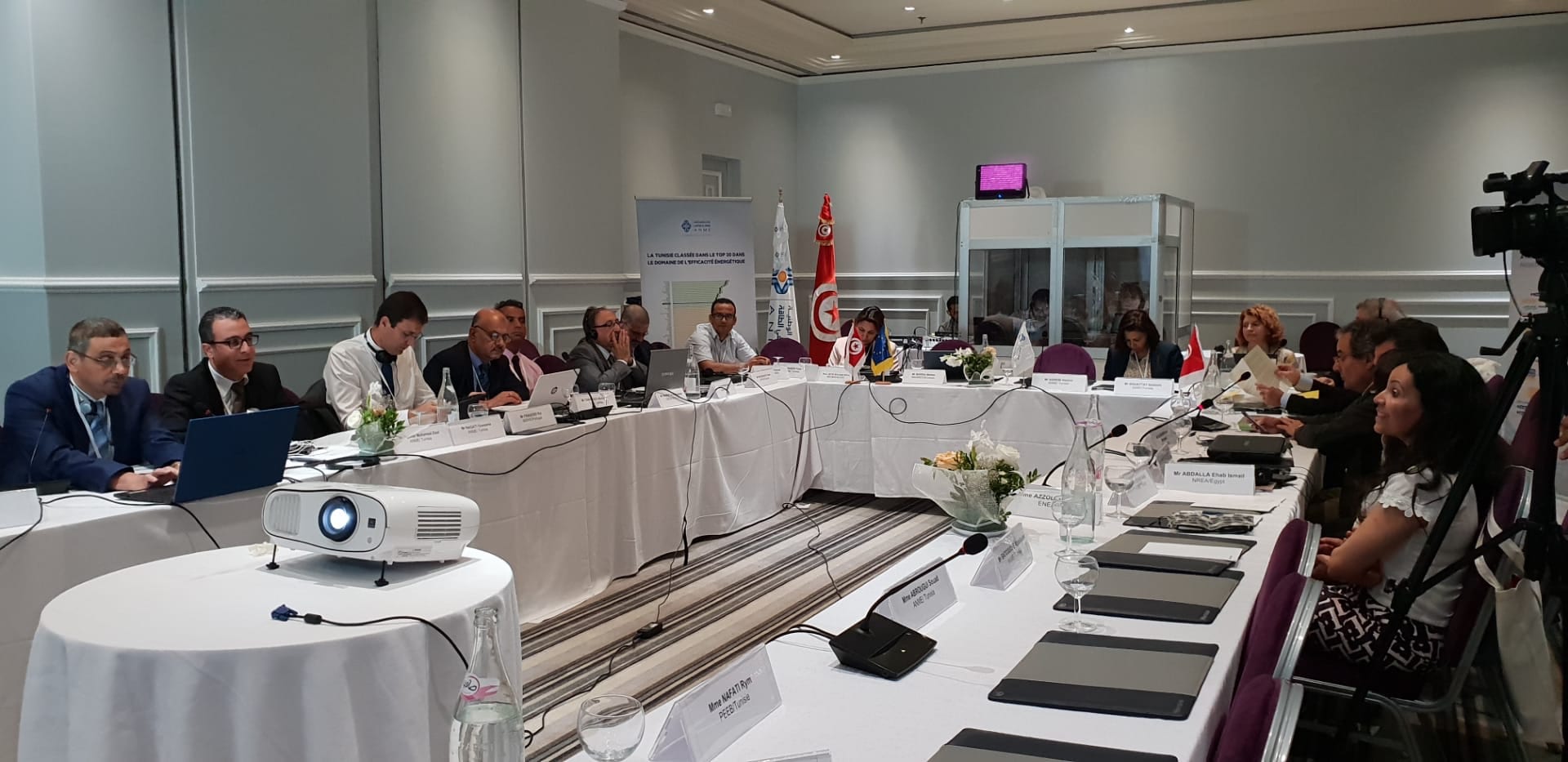 Main conclusions of the meetMED Workshop on EE in Buildings are online!
On 18 June 2019, ANME hosted the second meeting of the meetMED REN experts, gathering the members of the task force on energy efficiency (EE) in buildings. This activity was coordinated by ANME (Tunisia), ADENE (Portugal), ADEME (France), ALMEE (Lebanon) and RCREEE.
During the workshop, the REN experts were asked to present the main achievements and challenges in the implementation of national measures for the EE in buildings and to discuss key issues relating to behavioral changes, financing, awareness-raising activities and capacity building, encountered at the national level.
The meeting was also an opportunity to share policy recommendations, which will contribute to draft the meetMED report on Energy Efficiency in Buildings. Expected in October 2019, the report will cover the following meetMED countries: Algeria, Egypt, Greece, Italy, Jordan, Lebanon, Libya, Morocco, Palestine, Portugal, Spain and Tunisia.
At the end of the workshop, ANME General Director and the Secretariat of the Global Alliance for Buildings and Construction (GABC) signed the Tunisian Alliance for Buildings and Construction (TABC), which is the second national alliance for the building sector launched in the Mediterranean region – after the Moroccan one. The TABC will bring together the stakeholders in order to define a national action plan for energy efficient buildings and renovation in Tunisia.
The preliminary conclusions of the meetMED Workshop on EE in buildings are available here.